Removing unknown stains from stones is difficult when you don't know where to start. One of the keys to success in this business is knowledge. Dr. Fred's information is a valuable tool to help removing stains and making money doing it. Never stop learning and growing.
STAIN CARE PRO eLearning Course
and App
Dr. Fred offers this tremendous resource — an eLearning course along with a web based and mobile app — to educate and arm the stone and surface care pro with everything you need to manage stains for clients.
Dr. Fred goes into depth in this user-friendly but robust course that takes the mystery out of stain management and arms you with everything you need to know to become an expert. 
The Website and Mobile App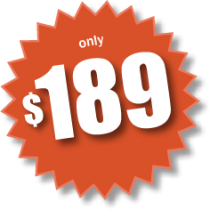 *While you are there, check out the courses taught by Dr. Fred as well as other industry experts.
TESTIMONIALS AND REVIEWS
What People Are Saying
People in the industry tell us all the time what a difference our solutions provide. Here is just some of the feedback we get...